HIGH POINT, N.C. (February 13, 2023) – Culp, Inc. (NYSE: CULP) (together with its consolidated subsidiaries, "CULP") today announced that they have hired Pat Rosser as the Vice President of Global Operations for Culp Home Fashions ("CHF"), the company's mattress fabrics division.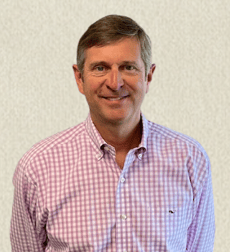 Rosser worked for Culp Home Fashions from 2011 to 2014 as Director of Operations, and served as the division's Vice President of Operations from 2014 to 2020.
Tommy Bruno, president of CHF, said "This position is extremely important for leading the CHF team in the execution of our transformation strategy moving forward. Pat's leadership experience within CHF, along with his knowledge of the mattress industry, make him an ideal fit for this role, and we are thrilled to welcome Pat back to CULP."
Rosser will report directly to Bruno, working closely with the sales and executive leadership teams to develop and optimize the division's global strategy, processes, and systems.
Culp, Inc. is one of the world's largest manufacturers and marketers of mattress fabrics for bedding and upholstery fabrics for residential and commercial furniture. The company markets a variety of fabrics to its global customer base of leading bedding and furniture companies, including fabrics produced at Culp's manufacturing facilities and fabrics sourced through other suppliers. Culp has manufacturing and sourcing operations located in the United States, Canada, China, Vietnam, Turkey and Haiti.