HIGH POINT, N.C. (February 7, 2023) – Culp, Inc. (NYSE: CULP) (together with its consolidated subsidiaries, "CULP") today announced the planned retirement of Mike Cottonaro, senior vice president of sales and marketing for Culp Home Fashions ("CHF"), effective April 30, 2023.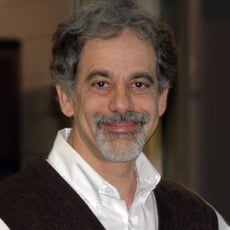 Cottonaro will retire after 38 years of dedicated service and leadership with the company's mattress fabrics division. Cottonaro will work closely over the coming months with CHF division president, Tommy Bruno, and CHF vice president of business development, Jeff Veach, to ensure a smooth transition.
Cottonaro started his career with CULP in 1985 and has built strong relationships with customers and colleagues within the industry over the course of his long tenure.
Commenting on Cottonaro's upcoming retirement, Iv Culp, president and chief executive officer of Culp, Inc., said, "Mike has worked with our company for almost four decades, and he has been instrumental in the success of Culp Home Fashions. We are extremely grateful for Mike's strong leadership over the course of his career with CULP. His passion for his customers and knowledge within the industry are highly respected. Mike's innovative spirit and his loyalty to the company, his colleagues and his customers are virtues to be celebrated. We wish Mike all the best in his retirement."
Culp, Inc. is one of the world's largest manufacturers and marketers of mattress fabrics for bedding and upholstery fabrics for residential and commercial furniture. The company markets a variety of fabrics to its global customer base of leading bedding and furniture companies, including fabrics produced at Culp's manufacturing facilities and fabrics sourced through other suppliers. Culp has manufacturing and sourcing operations located in the United States, Canada, China, Vietnam, Turkey and Haiti.