HIGH POINT — Textile company Culp, Inc. is planning to open a design center on the seventh floor of Plant 7 in the new Congdon Yards complex in downtown High Point.
The location, slated to have an open floor plan rather than a typical office layout, will be a permanent place for about 10 designers, and another 20 designers and salespeople will flex in and out of the space while working on different projects, according to IV Culp, company president and CEO.
"We have found that when you get talented people together, they may not even realize how much they are helping each other by sharing best practices and ideas," Culp said. "This new innovation campus will be constructed to encourage creativity and allow our designers to springboard ideas off of each other."
Culp said that the designers for the company's mattress and upholstery fabrics for both residential and hospitality furniture are currently spread out in several locations across North Carolina. This new design center will offer those designers and sales people a chance to work together in person. The goal for the new 20,000-square-foot space, located on the top floor of the building, is to open in September and be available for the October High Point Market, according to Culp. The company is working with High Point design company Barbour Spangle on the design of the new location.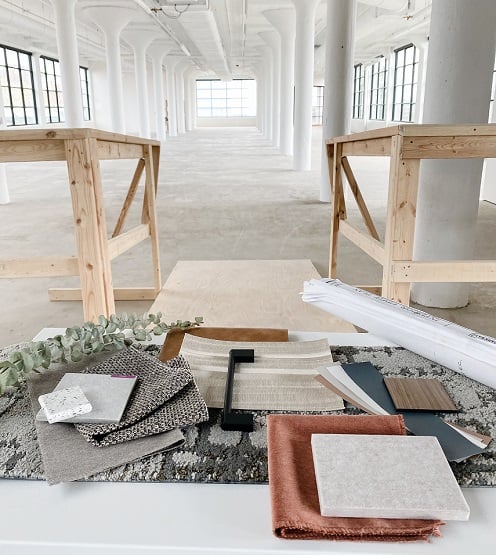 Culp is working with local design firm Barbour Spangle on the design for this 20,000-square-foot space on the 7th floor of the Plant 7 building.
"This will be an everyday space for us — open 52 weeks a year — to help take us to the next level in design," Culp added. "But, of course, the space will also be active during peak High Point Market times."
The office personnel for Culp will remain at the company's current headquarters currently located on Eastchester Drive in High Point.
The new Congdon Yards campus is being constructed inside two former hosiery mills in the 400 block of English Road in High Point and is opening in phases throughout 2021.
Published By: Furniture Today